Looking for some guidance from one of the 'older' members on here.
Just acquired a 1981 spec MK1 Scirocco GTI - EG engine.
On these very late Mk1 Roccos the factory switched to an expansion tank set up as per below. Not my car. Note the return hose on the offside end of rad and no outlet on nearside.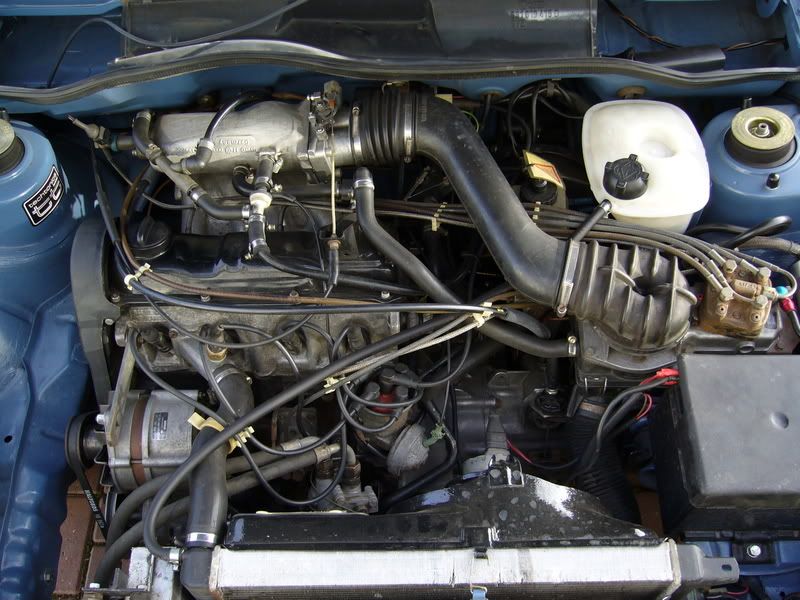 My new car has a 480mm rad with the large upper house outlet on the correct side to match the hose into the cylinder head but a bodged return valve set up - i.e the return hose goes into an outlet on the battery/near side and a screw has been forced into the outlet on the offside…
Having sourced what I thought was the correct rad from VWH - using part number 171 121 253d based on the various parts websites - its arrived today and already being sent back. Large hose outlets on the battery/near side end of rad and comes with outlets for return hose on both sides…If any late EG engined car owners still come on here, Any insight re. what rads you have used welcome.