Not had much work on today,so been out having a re think about my sound install.
Not sure where the last thread went that i started ,so will just bung this up,was putting some Sony e plod 6x9`s in where the rear cards were,but have given up on that idea,and started in a different place.
Speakers in rear cards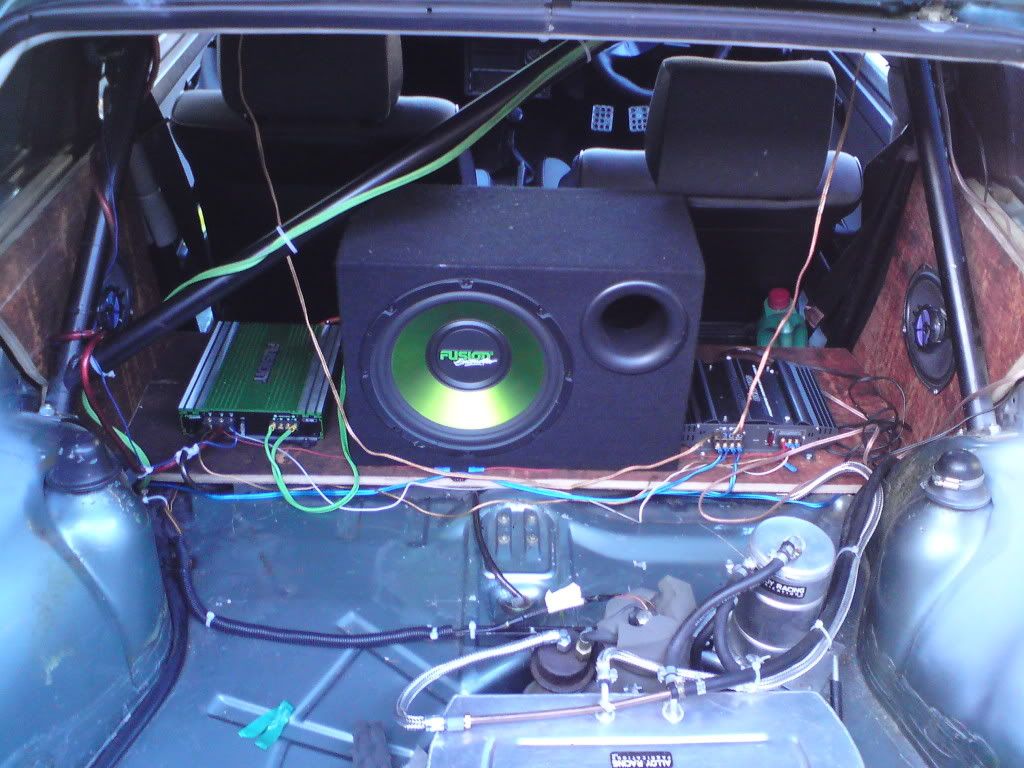 Attempt number 2 behind the seats,facing my ears...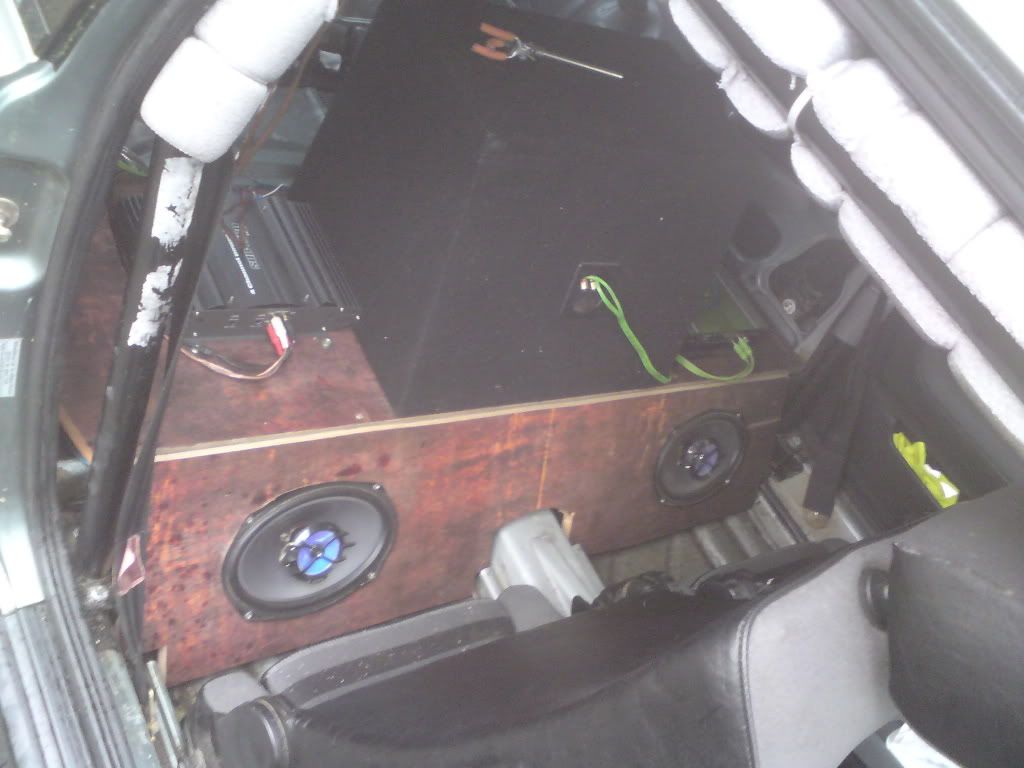 Have a 400w amp running the sub,then another 200w amp running the 6x9`s and some tweeters mounted on the roll cage,facing me.
Needs quite a bit more work yet,and not sure what i will cover it with,possibly some very then fire proof carpet,or black sticky back plastic,in a Blue peter stylee