I got hold of a Gamma radio to put in my 92 GTII and it all looked fairly plug and play. I wired up a switched live for it and did the wiring to the best of my deciphering of this diagram: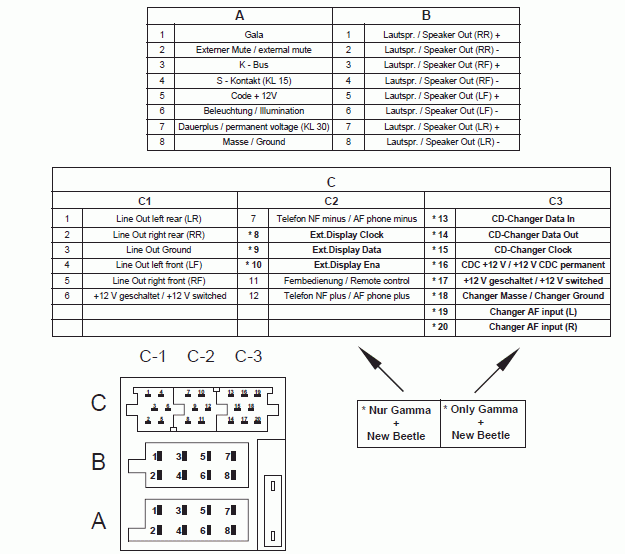 From what I gathered it's permanent live to 7, and switched to 4. The original loom has the illumination and ground wiring correct. There is a blue and white and yellow and white set of wires going into one pin, either the Gala or Mute but I don't know what those do.
The problem is that the radio has power, the illumination works and the security lamp flashes. But when you go to turn it on nothing happens. If the illumination is working then the LCD flashes blue once but still nothing. I've left it for 2 hours which was a suggestion before but to no avail.
Could someone with a Gamma/Beta in their rocco share the wiring for the power plug/shed some light on the diagram?