After a bit of a gap, its back to work on 21a. Made and fitted a new passenger side front metal brake pipe and bled all four corners. Also tackled an annoying cutting out problem. Cleaned out the jets with carb cleaner and compressed air, took the carb off to check the mounting flange wasnt split, it was then that i found out that the earth lead to the carb had broken off. Fitted a new terminal to the wire,and put everything back together and so far so good no cutting out, but i'l see how it goes when i can give it a good run.
Did a bit more bodywork, the rear arches are nearly done, rubbed down the drivers side with 600 grade wet & dry paper....
Then a few coats of filler primer...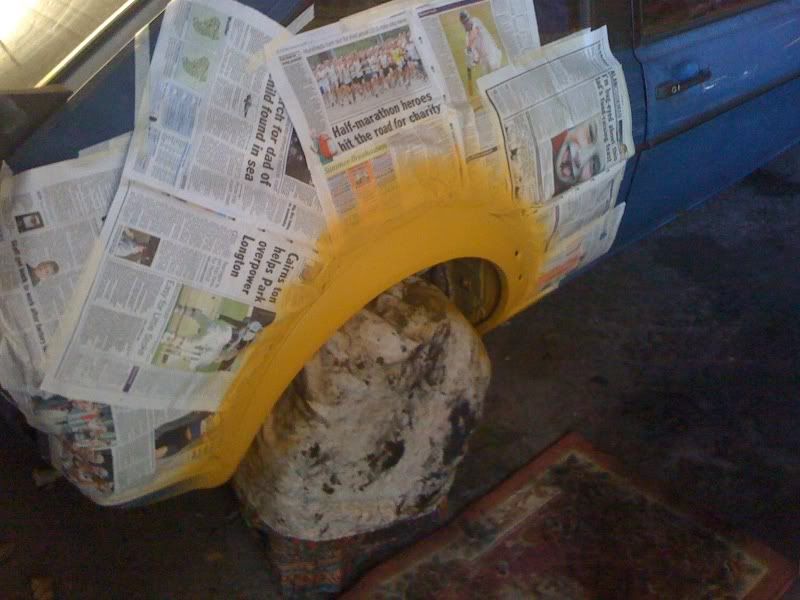 Still a bit of sanding to do on the passenger side, but it will be painted (at least in primer) tomorrow...
Also changed a broken headlight adjuster, and seam sealed inside the rear arches.
More tomorrow..