Hi All,
I thought I would post up one of my cars on a forum for a change! I have been a lover of old skool vws since I was 15 when I saw my dads (eventually mine) 85 gtx. Now at the age of 24 i've owned 9 mk2 golfs, 2 mk1s, 1 cabrio and 7 gtxs. In case yourr wondering....no I havent crashed all of them. Most of them were sold on....ok i did crash two...lol. Most of them were bought in quite shabby condition where I have spent alot of time fixing them up, replacing the odd bit of trim and screw. I'ts half the fun me thinks!
The main reason im sharing this scirocco is because it's an original 16v kr gtx! This was converted by a company called Bell & Colvill. You may of seen the ad for this on the for sale page. Thanls sean for posing this up, I never would of found it otherwise!!!
In this thread im gonna try and document al the work i need to do to get this up to my high standards.
Before Photos
These pictures were taken by the original owner a couple of weeks before I picked it up.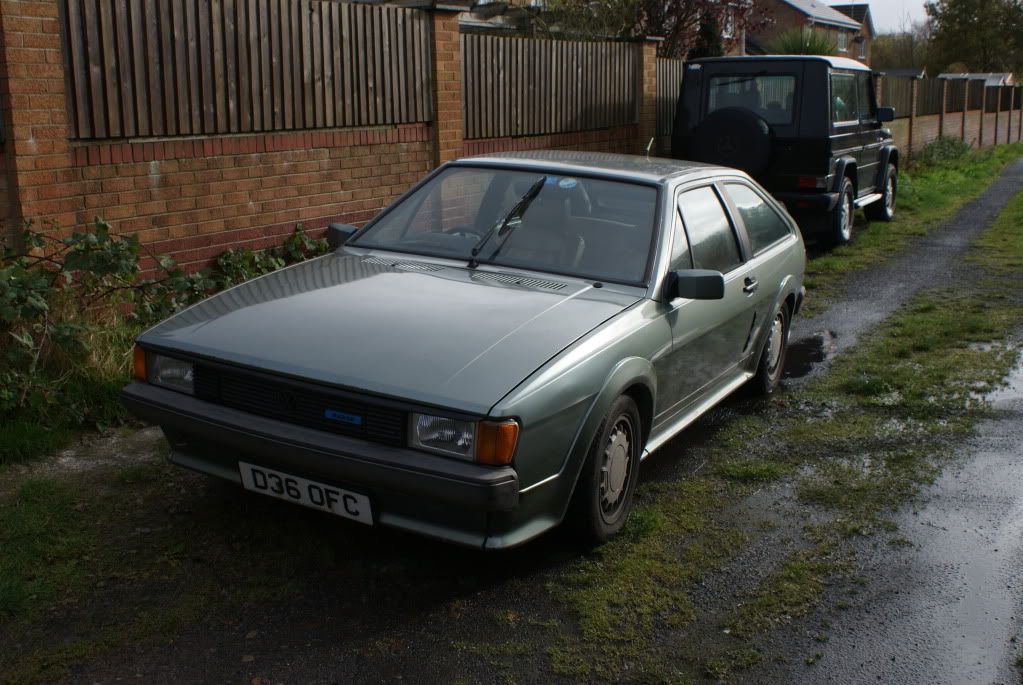 As you can tell.....each to there own i suppose. Theres alot im planning to do to get this car back to the 16v look. Mainly the exterior and the dash conversion. Tommorrow I will make a list of all the problems and changes I plan to make to the car. Stay tuned!