Finally after 2 months of owning it and my brother in law running it, i actually get round to tidying the old bird up. She'l not win any awards, but will hopefully look a damn sight better if everything goes to plan. So today see's the start of tackling the tatty bodywork, namely the front wings.
The passenger side wing, was particularly rotten.
This shows the extent of the rot under the bodykit.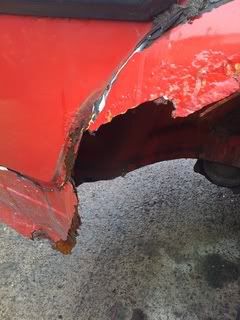 Drivers side had been damaged and had a very rushed repair and repaint.
So i start of stripping parts to get the passenger wing off.
And with the wing off, its a chance to check for any hidden nasties. Luckily everythings in really good shape.
Offering the replacement wing up to check the fit, all seems ok, the coloured coded plastic arch will be removed and replaced with the standard non painted one fitted to GT models.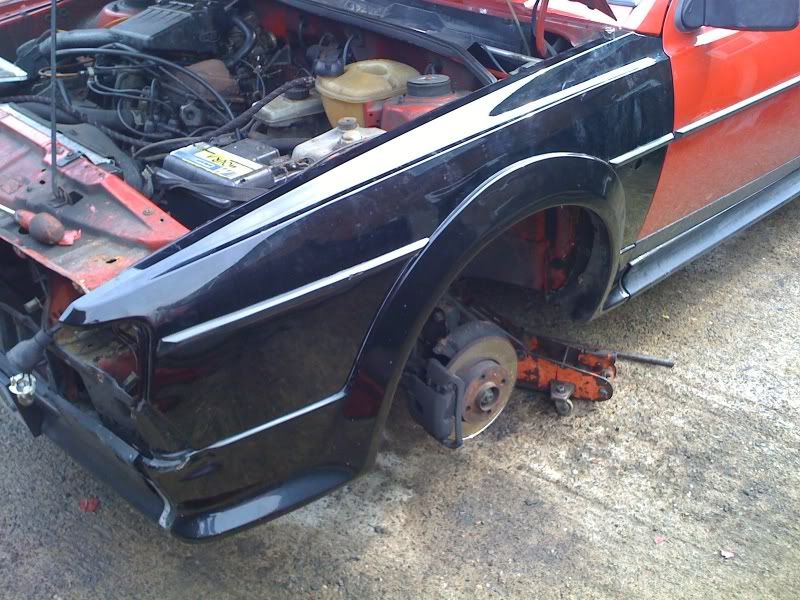 I flatted the paint on the drivers wing ready for primer, also removed the damaged plastic arch, which will be replaced by a decent one.
Also replaced the cracked drivers side rear light.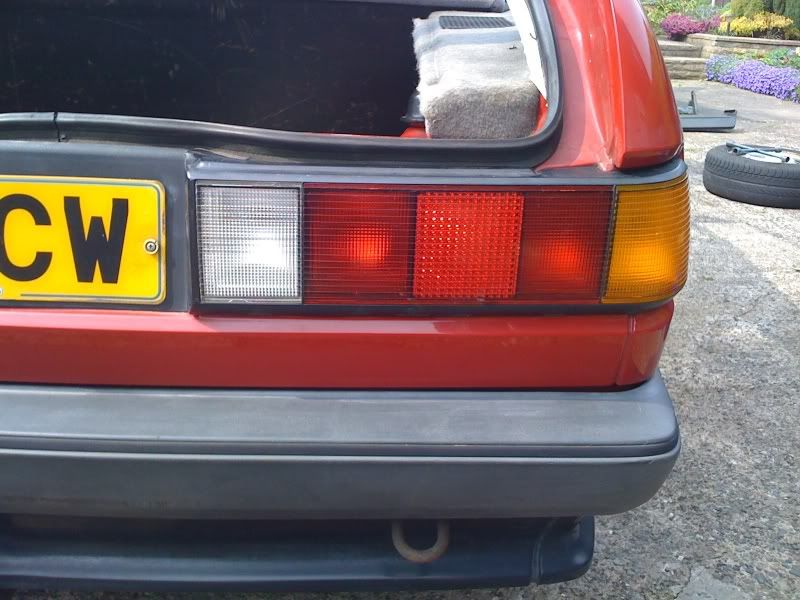 So, weather permitting (forecast isnt good) tomorrow i should be able to get the wings repainted, and maybe the front end put back together. Fingers crossed !!