I bought this car in October from Niell Baker (Kariba on the forum). I had to just look at the car until the end of October because I couldnt afford to insure it. During this time, however, I decided to do a couple bits to the car that needed doing. The first was to fix a pudding stiring gear linkage and find out where an oil leak was coming from. I found that the sump had a nice dent in it so I replaced that thinking it was the source of the leak. I found out that it was only part of the leak and that the oil temperature sender was leaking so I replaced that from the EX engine that I had laying around from the project GT2. I then decided to put a set of Mk2 golf GTi steels that i had sitting around with good tyres on. I have also replaced the badly cracked dash that was in the car when I bought it with one that was supplied with the car.
So to a couple of pictures: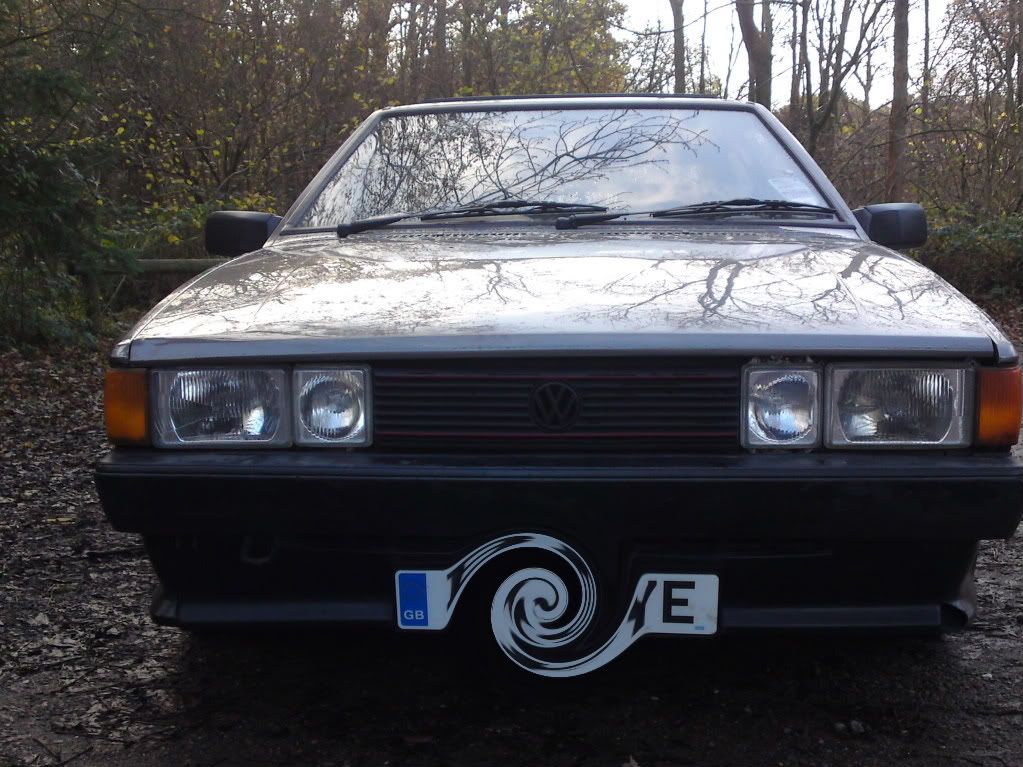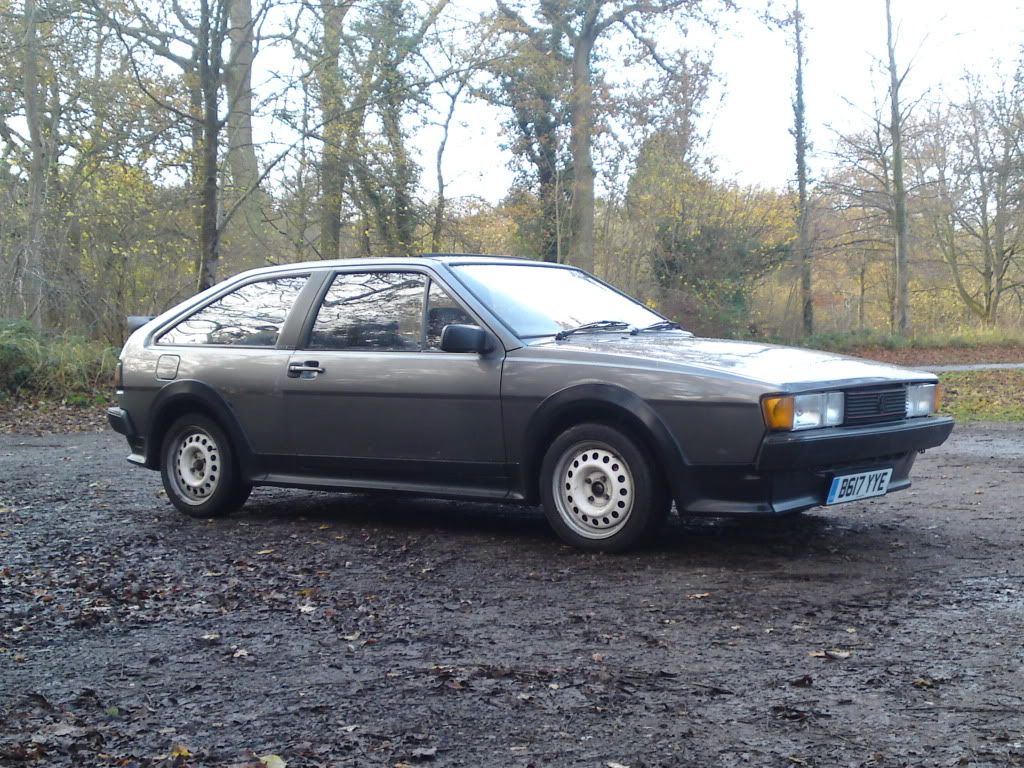 Plans for this car are to drive it around as it is for the time being. Then once Ive finished my GT2 I am going to try and find a crossflow 2.0 8v engine and fit a set of bike carbs to it. Source an original interior for it and replace the torn headlining and find the elusive sunroof panel for the headlining. Sort out a bit of corrosion on the rear drivers side quater panel. Replace the damaged bonnet and refinish the leading edges of the front wings. Finally replace the front passenger side part of bodykit on the wing.
Rich