Ok, i bought her back from the insurance company and had been unsure what i was going to do with her. Then last week a mate from work, asked i would let him know if i was selling her, so i had a think about it and a couple of days later the deal is done. He also asked if i would repair it for him, so here goes another thread.......
So today, starts off with stripping down the replacement door, which has now gone off for paint. Then its off with the front bumper and lights, so the damaged wing could be replaced......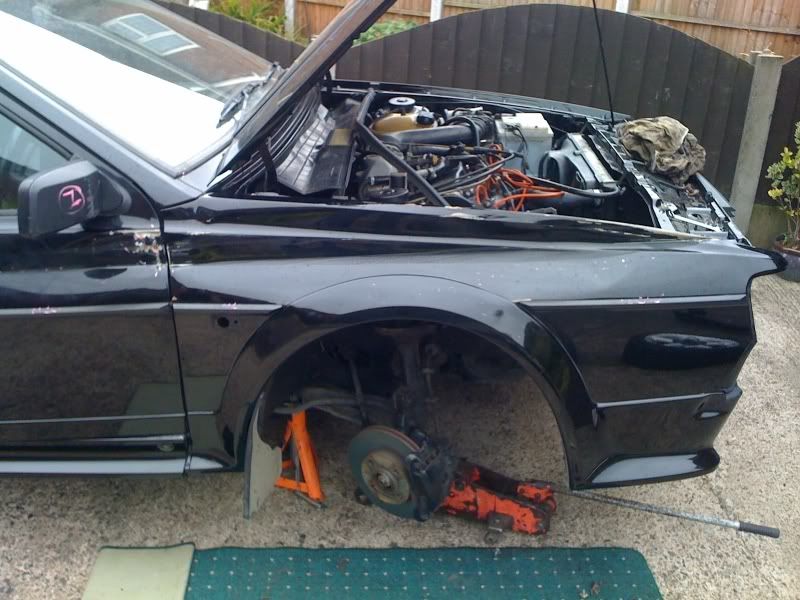 The old wings off and everythings tip top on the underside, no damage and nothing bent
......
So, on goes the replacement ( which luckily is the right colour) with new sealant, lined up and tightened down. The plastic arch still needs to be fitted, as does the inner wing liner, but it looks good so far. You can see the damage to the edge of the bonnet too here, and its not as bad as i first thought.....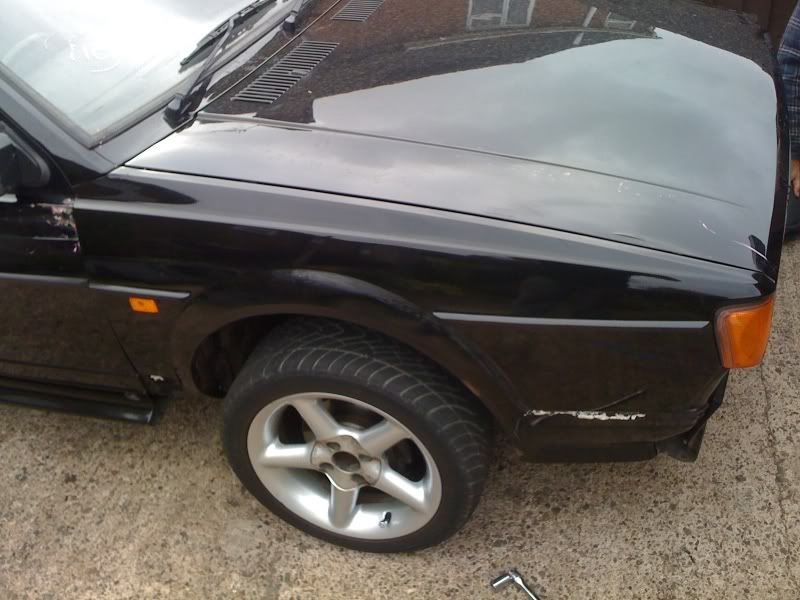 I dont think the door will get painted until next week sometime, so i will probably carry on working on Project 21a in the meantime.