James , brilliant write up. Made the job really easy as I have never had to remove a dash before. As my backyard is getting cleared I'm starting to break one of the Sciroccos as it had a crack free dash,
I made up this right angled screwdriver. This was to get access to the screw behind the centre air vent without having to pop it out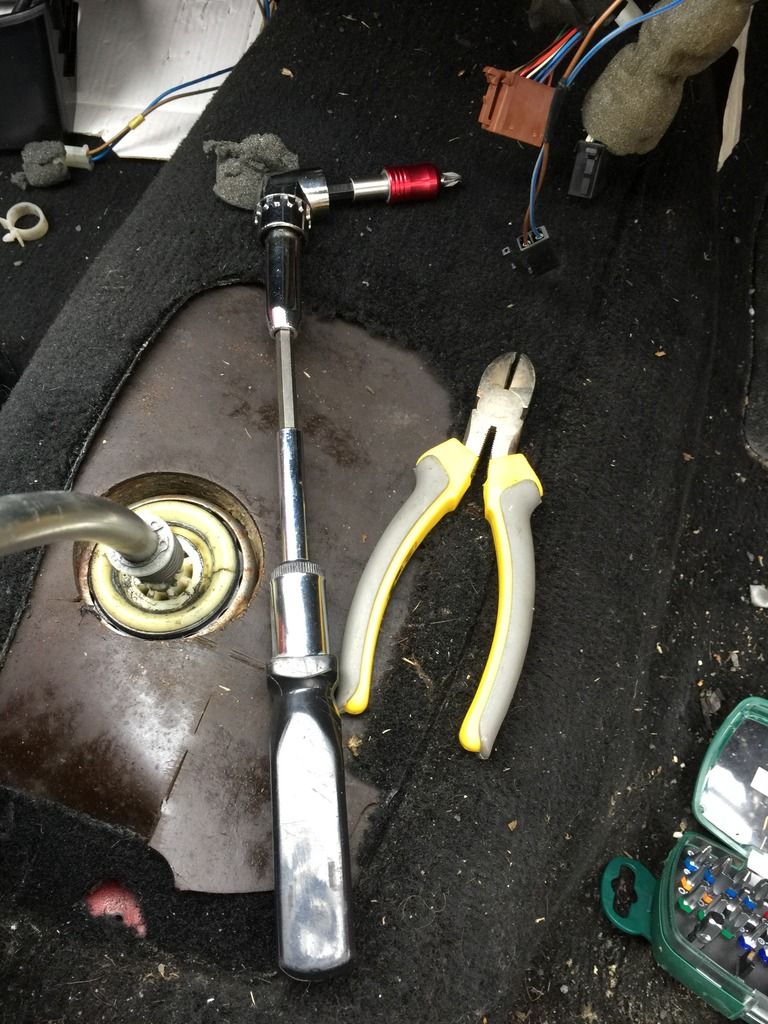 Its this screw here is the one you could miss, You might see a bit of light on it. If you have a 90 degree bit it works really well to get this screw out.
I also found it easier removing the under tray where the steering wheel is in order to remove the cables from the speedo by slowly pulling them off by hand from below.
Could one of the admin team post this as Jame's write up most have taken some time and im sure itll be of use to someone else having to tackle this job.