Anyone who's owned a Mk 1 will know these things break if you so much as look at them the wrong way.
First find the centre and drill out to around 7mm, I went up in stages 5,6 etc..
Then tap it out carefully to M8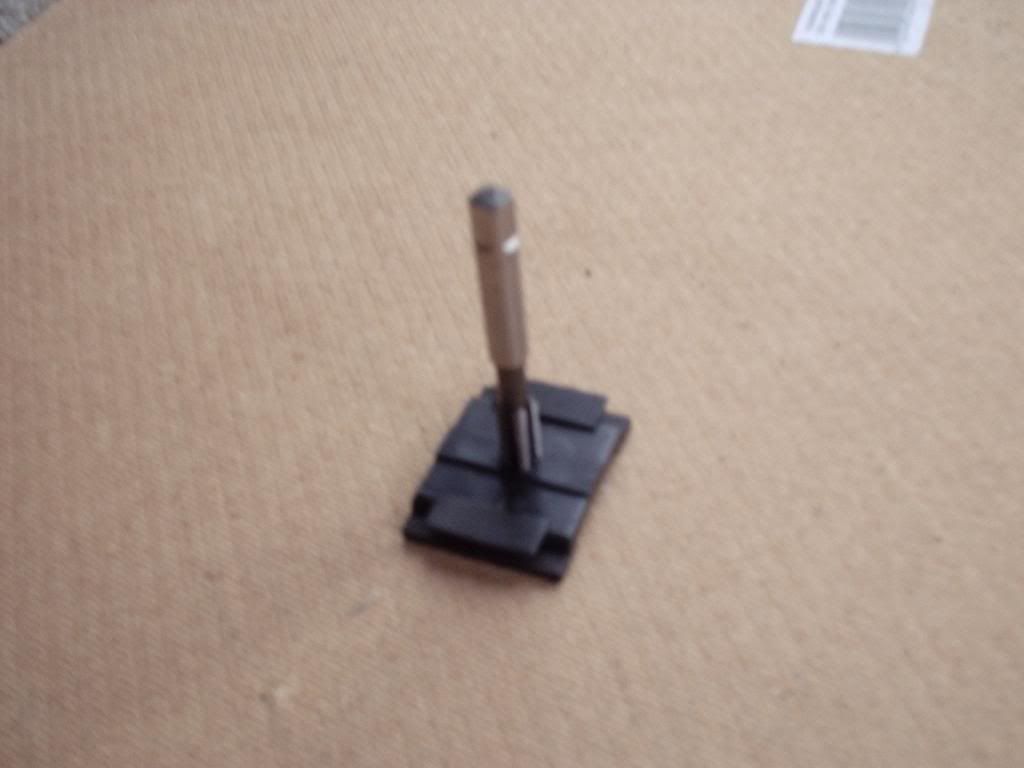 Screw in nylon grub stud (easily available off e bay)..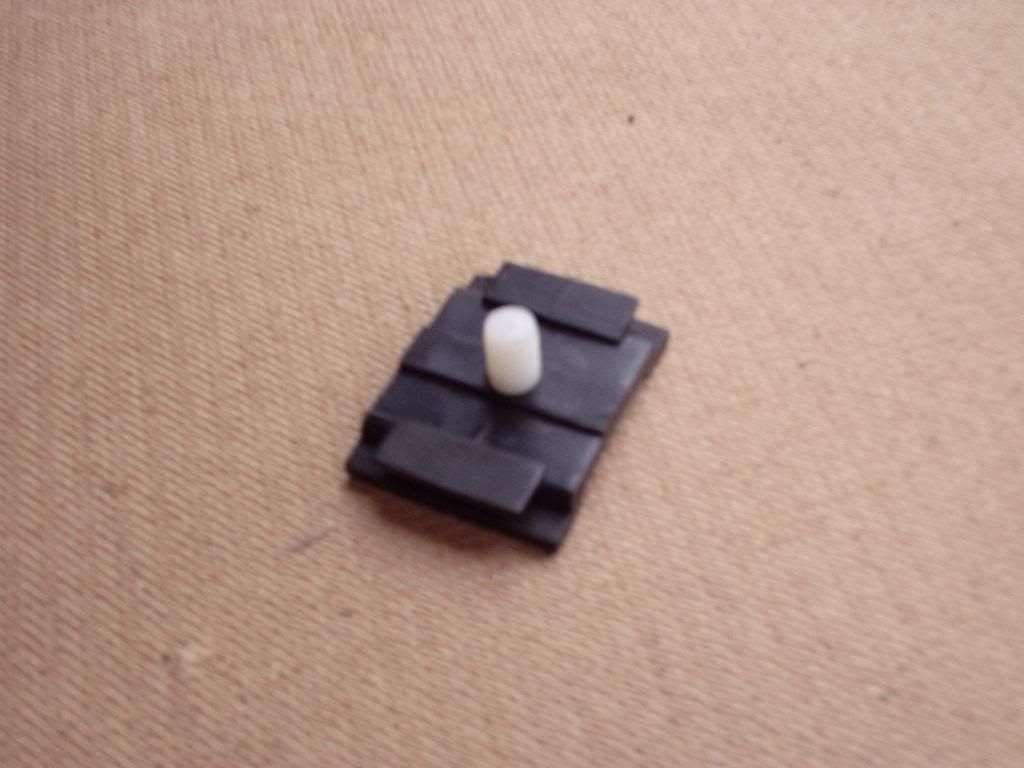 Cut some notches on the other side with a Dremel like tool to provide a key and epoxy. (not shown)
Hey presto - jobs a good un! Stronger than original.