After taking my dash out many times trying to fix my speedo I thought I would post up some pictures of how I removed it.
If like me you have a radio in remove the cage, bend the tabs up on the cage.
There is all of 1 screw holding the dash in, remove this.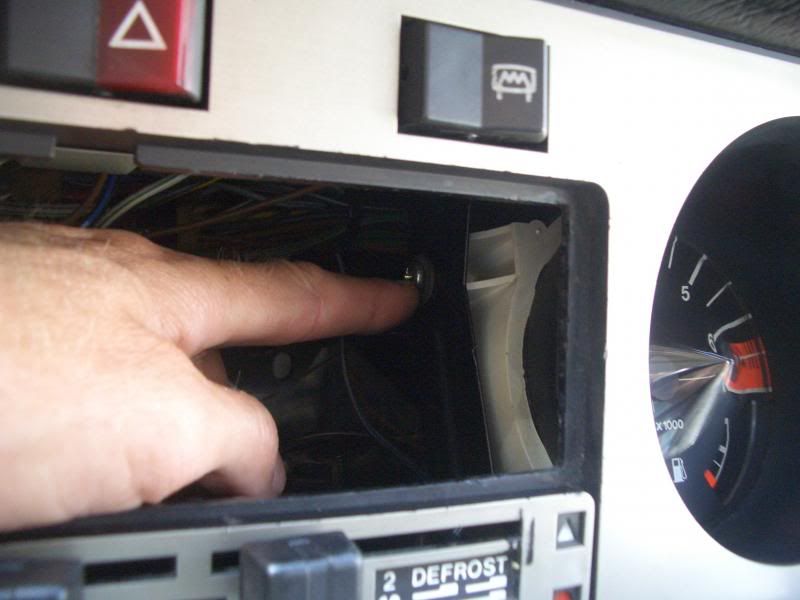 Pull off the heater controls.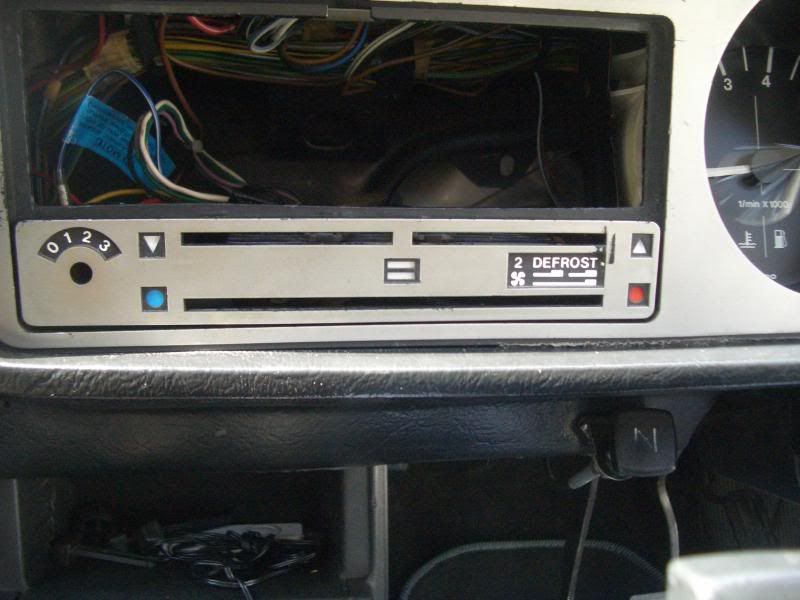 Remove this end of the the heater control cover first then it sides out from the other end.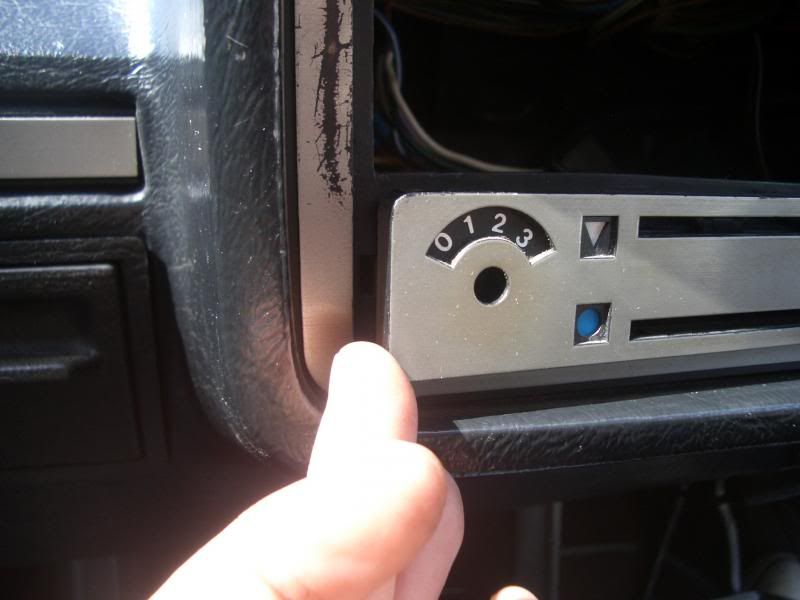 There is a blub and socket attached to the back, twist the bulb holder out of the cover.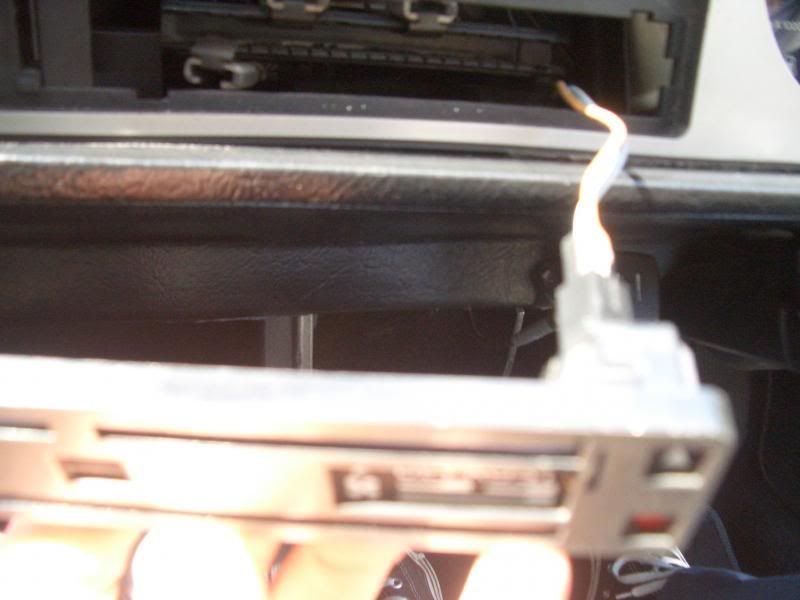 Next remove the blower control unit.
Two ways to do this, remove the electrical connection at the back and leave the control unit in the dash or press in the metal clip at the side and pull it out, it comes out one side at a time.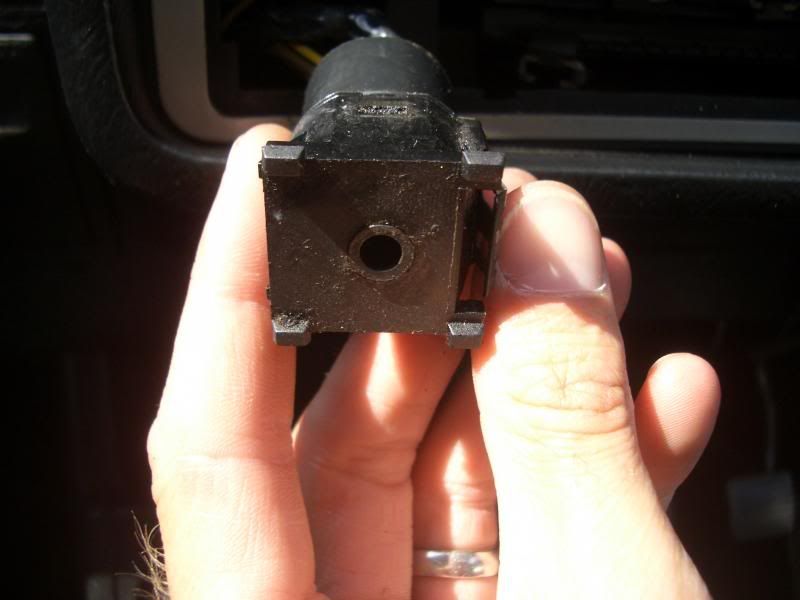 Blower electrical contection, it can only fit on one was as there is a cut out in the middle so easy to put back on.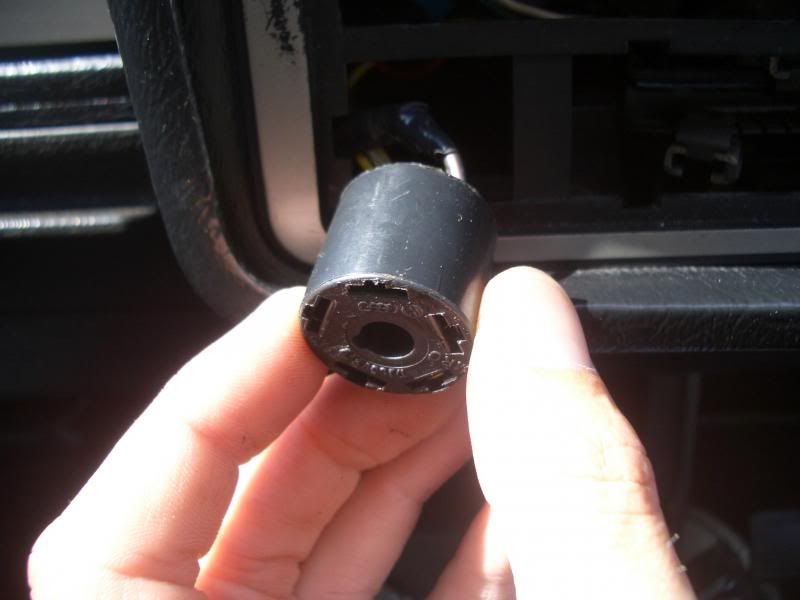 Then remove the 3 switches above the radio, there is 2 tabs either side of the switchs which you press in and remove the whole switch by pulling it back from the dash. The switch DOES NOT come out the front of the dash.
(I'm pressing in the 2 tabs in the photo)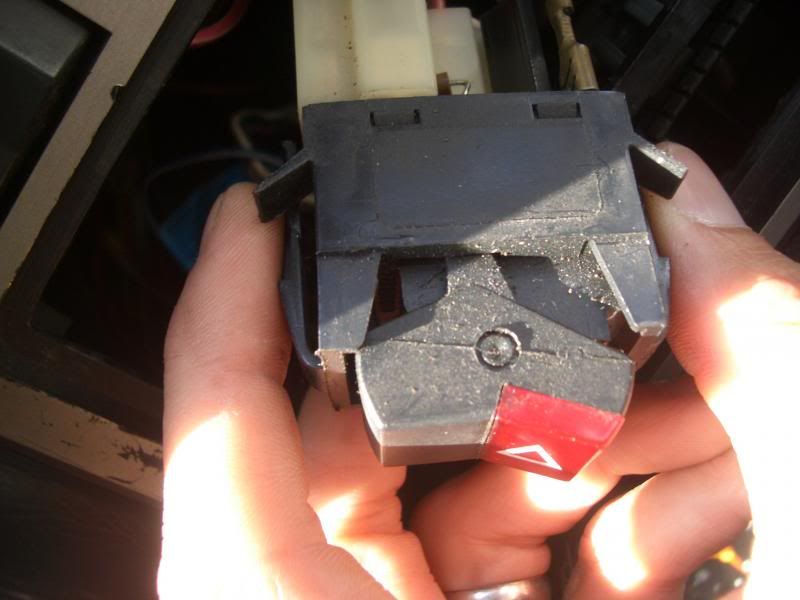 Once all the switches are removed go to the other end of the dash.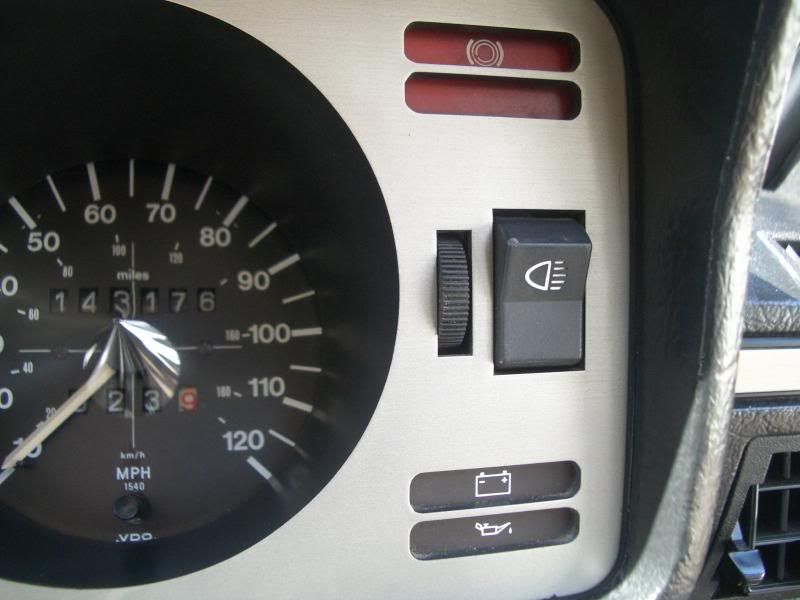 First remove the light switch from the dash, leave the electrical connection pluged in and reach behind the dash from under neath and press the 2 tabs in at the top and bottom of the switch and pull back to remove.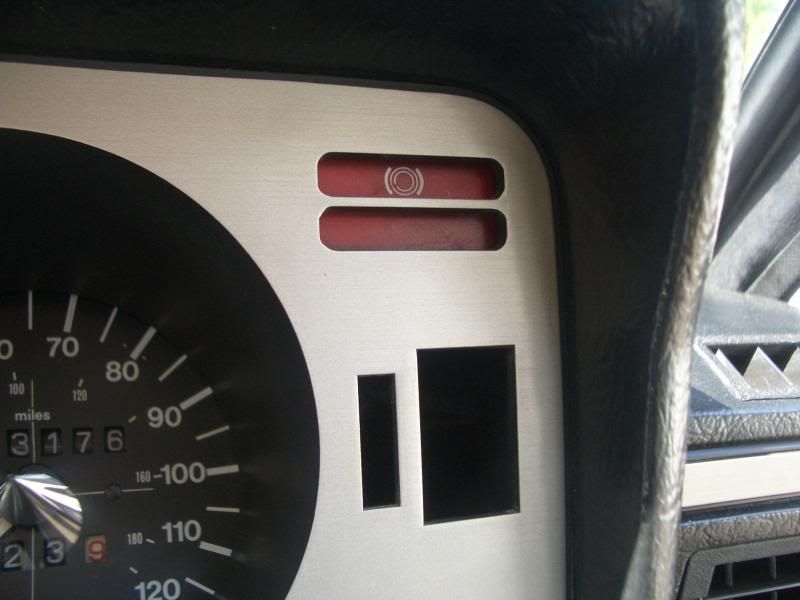 Tabs on light switch. I left it hanging at the back of the dash while I removed every thing else.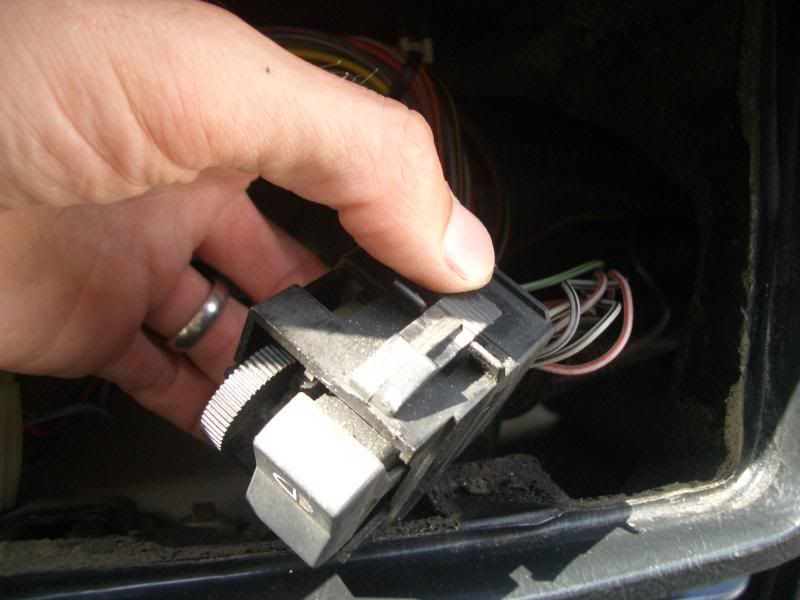 Next remove the handbrake light etc above the light switch, again 2 tabs top and bottom of the switch. (this one has less room then the light switch so remove the light switch first so the is more room)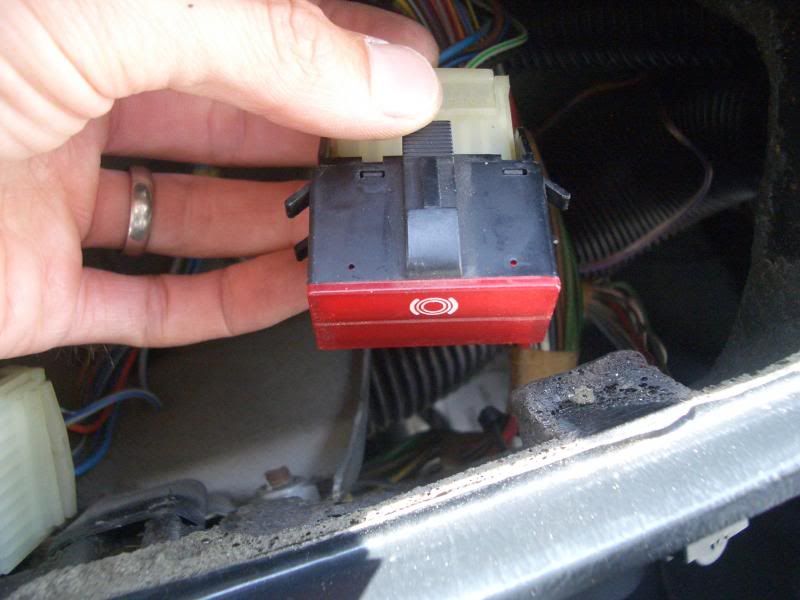 Undo and remove the speedo cable, mine was a screw on type.
The dash should pull out, check and double check there is noting holding it in. I found gently pulling at each end first to losen the rubber feet which hold it in place worked for me then hold the dash between the rev and speedo and pull out.
You can only pull it out a little as you have to remove the main electrical connection the the dash.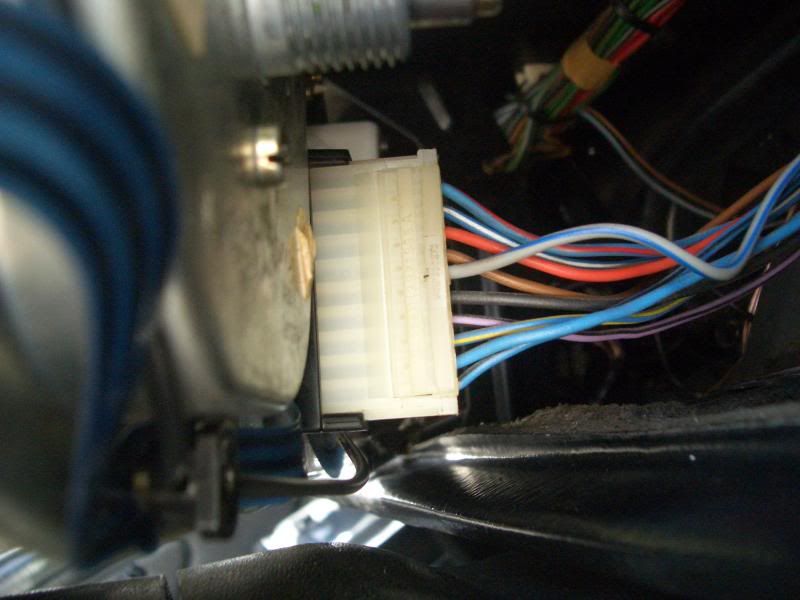 You should now be left with this.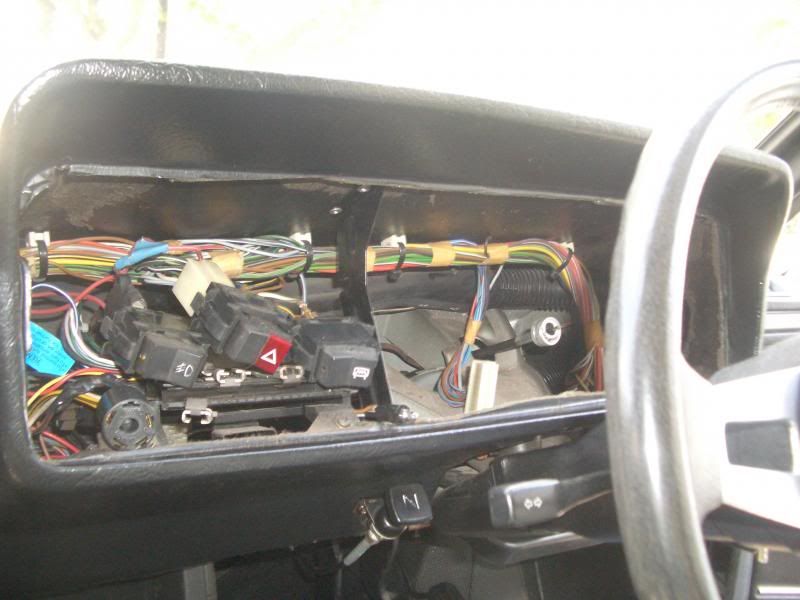 There seems to be two types of dash, one with the battery light in the middle and this has a different larger connection than my dash.
(mine at the top)
Again mine at the top.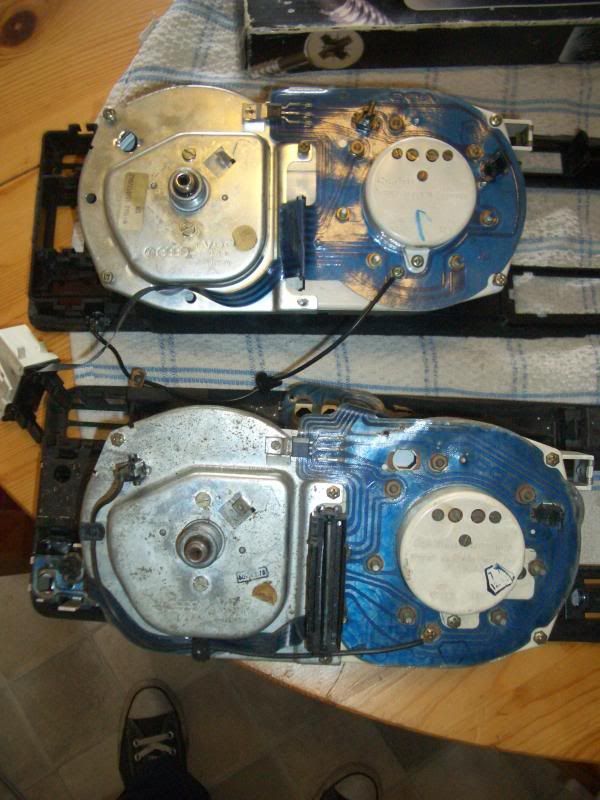 This is how I did it so I'm not taking any responsibility if your dash fixes differnet and you break something!
Good luck!